Published April 02, 2013
FoxNews.com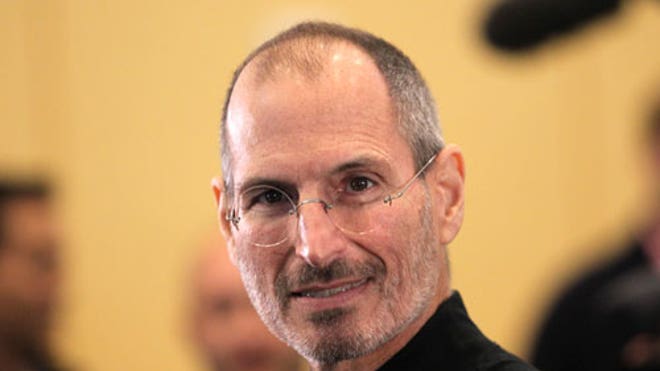 Timeline: How Steve Jobs Transformed Technology
Steve Jobs, who has died at the age of 56, was the co-founder of Apple and the mastermind behind many of the company's revolutionary products that transformed the world of technology. Here's a look at how Jobs dared to "think different."
The Steve Jobs era may not be over quite yet.

The late Apple founder may have been involved in the design and development of the next two generations of the iPhone.

San Francisco District Attorney George Gascón had been interviewing cell phone makers and wireless service providers about the rash of phone thefts in Silicon Valley. Gascón told the San Francisco Chronicle
 he was disheartened by what he saw as a lack of commitment toward hardware solutions to the problem, such as "kill switch" for stolen devices.
'They preceded Tim Cook.'
– San Francisco District Attorney George Gascón
But in a conversation with the paper he revealed a tantalizing bit of information: Apple's government liaison, Michael Foulkes, told the DA the company was unable to add such a device to the next two generations of phones because they have already been developed — under Steve Jobs.
"They preceded Tim Cook," the district attorney said he was told of the future iPhones.
The latest Apple rumors say a new model, likely called the "iPhone 5S," will be unveiled at a June event and go on sale shortly thereafter in July. A low-cost iPhone likely aimed at developing markets in India and China will be unveiled in August, the rumors suggest.
The iPhone 5S is expected to feature a faster A7 processor, an upgraded camera and possibly a fingerprint chip under the Home button for improved security, according to BGR.com
. The form factor will likely remain unchanged, however.
A smartwatch from the company is also in the works, and likely to be unveiled this year, according to Topeka Capital Markets analyst Brian White.
"We believe the much-hyped Apple iWatch is showing early signs of movement in the supply chain and will be launched this year with interesting new technology features that have not yet been touched upon," the analyst wrote on Tuesday in a note to clients.
Read more: http://www.foxnews.com/tech/2013/04/02/next-two-iphones-developed-under-steve-jobs/?intcmp=features#ixzz2PQcv6zBW